America's #1 Fastest-Growing 100% Commission Brokerage and Top 10 Hottest US Franchise
#18
Largest Independent Broker
Who Is JPAR®?
JPAR® - Real Estate was founded in 2011 by top producers - for top producers. Built on integrity, productivity, and service, we quickly became the #1 independent brokerage in Texas by affiliating with highly productive & influential industry leaders. We are hyper-focused on mentoring and empowering our associates to build their businesses and make an impact in their communities. In 2019, we began our national expansion initiative to take our 100% commission full-service model across the country. We are now represented in 25 states with thousands of industry leaders. JPAR® is known for the star in our logo which represents our consistent mission to affiliate and cultivate the superstars of the real estate industry. We care, we mentor, & we empower.
Influential Industry Leaders
Over 35 Franchises Sold Since 2019.

Most Profitable Franchises

Most Innovative Franchises

Top Franchises Overall for Satisfaction

Top Franchises for Best Culture

Top Recession-Proof Franchises

Franchise Rockstar
INMAN Innovator Awards Finalist.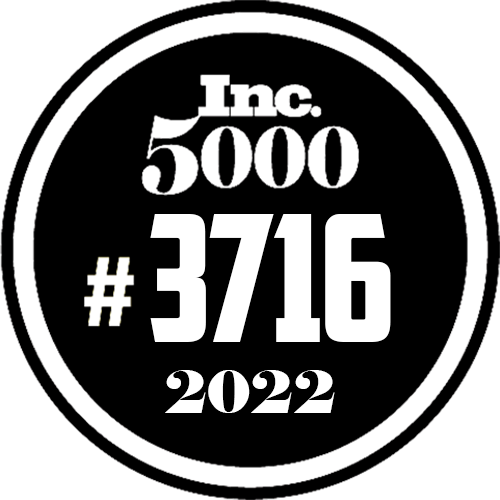 #1 Independent Brokerage in Texas

18th Largest Independent Brokerage 2022
$7.82 Billion in Sales 2022
23,250 Closed Transactions in 2022
Over 4,000 Agents Across the US
Now in Over 24 States and Still Rapidly Expanding

#53 on the 2021 Mega 1000

32nd Top Brokerage in the Nation 2022
Why Should I Join JPAR®?
JPAR® - Real Estate is a full-service brokerage at a capped, transaction fee cost with a productivity standard and a service-based culture.
✓ 100% Commission, Industry Recognized, Award-Winning Brokerage for Innovation, Service, and Leadership
✓ Productivity Standard & Service-Based Culture
✓ Free Company Leads & Referral Programs
✓ 7-Day Broker Support
✓ Industry-Leading Tech. Suite
✓ The Real Estate Playbook
✓ Elite Marketing & Lead Gen. Platforms
✓ Training, Coaching, and Mentorship
✓ Fully Accessible Brick & Mortar Offices
✓ Agent Health Care and Investment Options
03 FRANCHISING OPPORTUNITIES
Why Should I Franchise With JPAR®?
As America's Fastest-Growing 100% Commission Brokerage, Top 10 Hottest US Franchise (Inc.), and One of the Top 10 Real Estate Franchises in the Nation (Franchise Business Review), JPAR® is the ideal choice for opening your own store(s) and successfully investing in your future.
✓ 100% Commission, Transaction Fee-Based Model
✓ Productivity Standard
✓ Industry-Leading Technology
✓ Comprehensive Training & Coaching
✓ Innovative Mentorship Program
✓ Superior Broker Support
✓ Financial Growth & Wellness
✓ Health Care
How else does JPAR® stand out from other brokers?
In addition to our multi-award-winning business model, we pride ourselves on persistent innovation, which keeps our agents, franchise owners, and clients ahead of the curve. Simply put, we love staying at the forefront of the real estate hemisphere via technological and product advancements.
✓ Revolutionary Seller Option Platform, Sure Sale
✓ Modern, Customizable, In-House Mobile App
✓ Industry-Recognized OneStop HUB Technology
JPAR® has also earned recognition for its innovative spirit from some of the industry's most reputable sources, including Inman, Real Trends, Franchise Business Review, and Inc.
We're led by a team of real estate professionals who consistently seek excellence and prosperity for our agents, clients, and communities.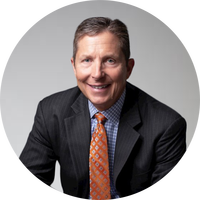 RICK DAVIDSON
Chairman and CEO of Cairn JPAR® Holdings
Rick Davidson is the CEO of Cairn Real Estate Holdings and is the Owner of JPAR Real Estate and JPAR Franchising, LLC. He is the current CEO of our franchising division and oversees our corporate expansion efforts. Rick is a real estate veteran with over 30 years of experience ranging from sales and executive positions to brokerage and company ownership.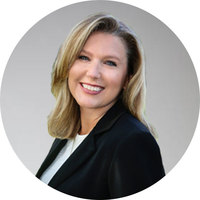 SHANNON ASHKINOS
VP of Connections and Career Success
Shannon Ashkinos leads Connections and Career Success. Responsible for managing over 100 trainings per month, Shannon is relentless at ensuring our agents are educated and informed. She frequently works with mentors, coaches, agents, and business partners to ensure our licensed professionals leverage our tools & resources.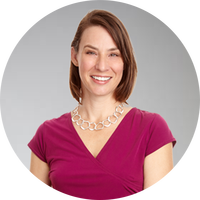 ANNE BENTLEY
Director of Compliance
Anne has been in real estate for over 20 years and jumped at the chance to join JPAR at the corporate level. She and her team make sure all transactions are properly documented in accordance with JPAR and TREC rules and regulations. The team also processes CDAs and invoices and works with agents to ensure their transaction-related questions are resolved promptly.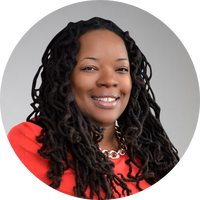 ERICA MIEREZ
Director of Administrative Services
Erica Mierez is the Director of Administrative Services for JPAR. Erica joined as JPAR's first employee in July 2013. Erica brings over 20 years of customer service experience and a passion for helping people. She oversees on-boarding, leads and support and works behind the scenes to help enhance the agent experience.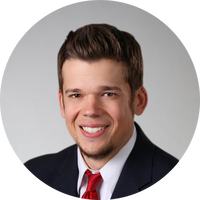 CORIN CLEMENT
Digital Marketing Officer
Corin Clement is our Digital Marketing Officer. He is responsible for the marketing, communication, and branding efforts of our brokerage. In addition to direct response marketing oversight, he leads agent and consumer reputation management, while also managing our Agent Design Services department.
JPAR® - Real Estate - Brokerage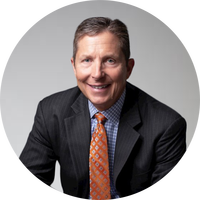 RICK DAVIDSON
CEO of JPAR® Brokerage
Mark Johnson is the brokerage's Chief Executive Officer. He is focused primarily on expansion and productivity. He has invested nearly 20 years in understanding the inner workings of high performing real estate agents, teams, managers, and leaders in major markets across the world.
Rick Davidson is the CEO of Cairn Real Estate Holdings and is the Owner of JPAR Real Estate and JPAR Franchising, LLC. He is the current CEO of our franchising division and oversees our corporate expansion efforts. Rick is a real estate veteran with over 30 years of experience ranging from sales and executive positions to brokerage and company ownership.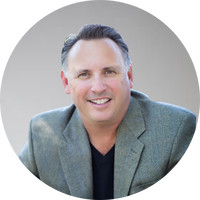 HOWARD ASHKINOS
VP of Career Management
Howard is the Vice President of Career Management. His primary responsibilities include overseeing JPAR's Recruiting Department and assisting agents with their transition to our brokerage. Howard is pivotal to our vision and growth, diligently opening new doors for agents.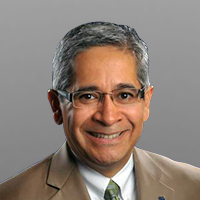 TONY DELGADO
VP of Broker Support
Tony Delgado is our Vice President of Broker Support for JPAR® Brokerage. He is responsible for managing our broker support team and ensures that our agents various inquiries and needs are fulfilled. With over 30 years experience as an agent and broker, Tony is an invaluable asset to that of our company and agents.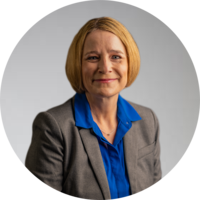 DEBBIE VIVERITO
Director of Recruiting
Debbie Viverito is our Director of Recruiting. Debbie leads the charge in welcoming new agents to JPAR Real Estate across the US. Through her expertise and determination, she has opened the doors for thousands of agents to our brand.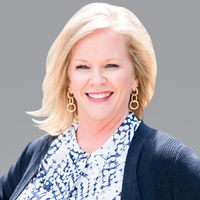 KELLY PILLARD
Director of Operations
Kelly Pillard is our Director of Operations. Whenever we open a new office or host an event, Kelly leads the charge in making sure all projects are completed in an expedient fashion. Kelly has over 20 years in Operations and Event Management and has lead numerous projects across multiple industries.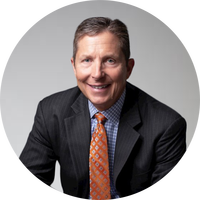 RICK DAVIDSON
CEO of JPAR® Franchising
Rick Davidson is the CEO of Cairn Real Estate Holdings and is the Owner of JPAR Real Estate and JPAR Franchising, LLC. He is the current CEO of our franchising division and oversees our corporate expansion efforts. Rick is a real estate veteran with over 30 years of experience ranging from sales and executive positions to brokerage and company ownership.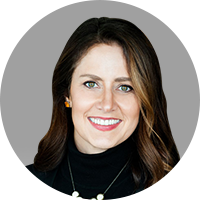 LAURA O'CONNOR
President and COO
As President and COO of JPAR® Franchising, Laura is responsible for all aspects of our franchise division's operational, managerial, and administrative procedures, and is a key leader in our strategic growth. She has over 20 years of diverse experience in business operations, strategy, and finance management, and has directed countless, complex projects, from concept to fully operational status. Her comprehensive focus on strategy, finance, and operations drove her success in taking organizations to the position as market leaders with annual growth in the triple digits and per agent revenue increases in the range of 10-15% per year.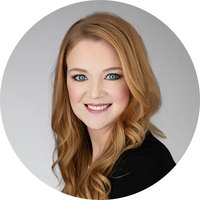 CHASTITY DAVENPORT
SVP of Franchise Expansion
Chastity Davenport is the Senior Vice President of Franchise Expansion. She has a diverse background which includes founding startups, growing businesses, and providing consulting within the real estate and technology spaces. Her passion for industry-disrupting technologies and challenging the status quo can be seen in everything she does. She lives for innovation and implements new ideas to fine-tune all aspects of an organization.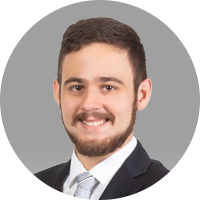 DANIEL BUTBUL
VP of Operations
Daniel Butbul is responsible for overseeing the long-term strategy and day-to-day operations of our Franchise division. With years of experience owning a large real estate brokerage and managing its complex IT and marketing systems, he possesses a vast array of skills having to do with real estate and technology. Daniel helps broker/owners in over 20 states run real estate brokerages that provide an unparalleled value proposition to their agents between competitive commission splits, technology, and training.
LISA SENNSTROM
Director of Development
Lisa Sennstrom is responsible for keeping both our owners and brand staff accountable to growth goals. She is a highly valued resource used to maximize productivity.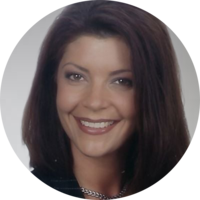 SHAE SCHULTZ
VP of Expansion
Shae Schultz is a 25+ year franchising industry expert specializing in real estate brand and brokerage growth through affiliation, conversions, mergers, and acquisitions. As VP of Expansion for JPAR Franchising, she is expanding the real estate firms brand awareness, offices, agent count, and market share. Shae is known for being driven and achieving her goals and the goals of the stakeholders.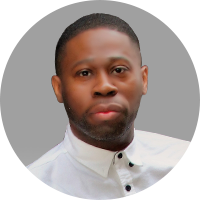 JUSTIN BOYD
Operations Manager
Justin Boyd is the Operations Manager for JPAR® Franchising, Justin handles managing and supporting the day-to-day operations of JPAR® Franchising as well as all onboarding activities. Justin comes to JPAR® with over 10+ years in the mortgage industry with experience as an onboarding & training leader. He has expertise in curriculum and instructional design to deploy training opportunities in various formats, including online and in-person education. Justin has proven success in building teams and relationships to support onboarding & training efforts.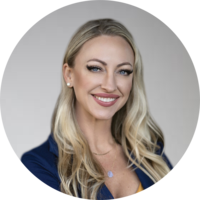 TIFFANI MARROQUIN
Director of Expansion
Tiffani is an accomplished leader in the real estate industry. She began her career as a REALTOR® in Texas, and has since become involved in multiple industry businesses. She has a passion for luxury real estate overseas and helping entrepreneurs maximize profits while building wealth through real estate investments. After spending 3 years as the franchise operations manager for JPAR Real Estate, Tiffani joined the franchise expansion team as the Director. She now works to locate other influential industry leaders across the nation to own and operate a JPAR Franchise in their local market. Tiffani is well-versed in helping articulate the value that a JPAR franchise brings to a broker/owner and their agents.