America's #1 Fastest-Growing 100% Commission Brokerage and Top 10 Hottest US Franchise
#19
Largest Independent Broker
Who Is JPAR?
Founded in 2011, JPAR Real Estate was born out of a simple concept, supply real estate agents with everything they could possibly want or need in a brokerage. Having himself been a top producing agent, Owner/Founder, Giuseppe 'JP' Piccinini, would lay the foundations of his industry-disruptive company based upon two critical components: productivity & service.
In just nine years, with over 3,500 agents across the US, 200+ joining each month, and having sold over 50 franchise locations, the company consistently innovates while maintaining a distinguished list of accolades…
Exceeding Expectations®
Over 50 Franchises Sold in 6 Months.
INMAN Innovator Awards Finalist.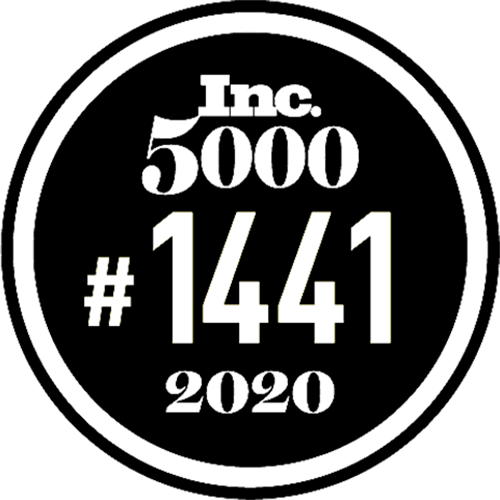 2020 Best Places to Work
#1 Independent Brokerage in Texas

19th Largest Independent Brokerage 2020
$5.6 Billion in Sales 2020
22,250 Closed Transactions in 2020
Over 3,500 Agents Across the US
Now in Over 20 States and Still Rapidly Expanding

41st Top Brokerage in the Nation 2020
Why Should I Join JPAR?
JPAR Real Estate is a full-service brokerage at a capped, transaction fee cost with a productivity standard and a service-based culture.
✓ 100% Commission, Industry Recognized, Award-Winning Brokerage for Innovation, Service, and Leadership
✓ Productivity Standard & Service-Based Culture
✓ Free Company Leads & Referral Programs
✓ 7 Day Broker Support
✓ Best-in-Class Tech. Suite at Little to No Cost
✓ The Real Estate Playbook
✓ Elite Marketing & Lead Gen. Platforms
✓ Training, Coaching, and Mentorship
✓ Fully Accessible Brick & Mortar Offices
✓ Agent Health Care and Investment Options
Why Should I Franchise With JPAR?
As America's Fastest Growing 100% Commission Brokerage and Top 10 Hottest US Franchise, JPAR Real Estate is the ideal choice for opening your own store(s) and successfully investing in your future.
✓ Low Cost, High-Service Model
✓ Recruiting and Best Practices
✓ Industry-Leading Tech. Platform
✓ Enterprise Discounts & Preferred Supplier Network
✓ Training and Centralized Support
✓ Leadership Growth/Best-in-Class Commitment
✓ Account & Compliance/Commission Processing
How else does JPAR stand out from other brokers?
In addition to our multi-award-winning business model, we pride ourselves on persistent innovation, which keeps our agents, franchise owners, and clients ahead of the curve. Simply put, we love staying at the forefront of the real estate hemisphere via technological and product advancements.
✓ Revolutionary Seller Option Platform, Sure Sale
✓ Modern, Customizable, In-House Mobile App
✓ Industry-Recognized B.O.S.S.S.® Technology
JPAR has also earned recognition for its innovative spirit from some of the industry's most reputable sources, including Inman, REAL Trends, and Inc.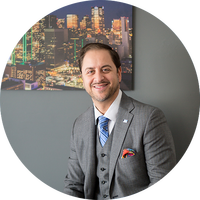 JP PICCININI
CEO/Chairman of Vesuvius Holdings
Giuseppe "JP" Piccinini is the CEO of Vesuvius Holdings LLC, the parent company of JPAR Real estate, JPAR Franchising, Bosss, and commercial real estate holdings. Mr. Piccinini, an immigrant from Italy, is proof that the real American dream still exists.
Today, JPAR is a national real estate brokerage and franchisor with over 3,500 agents closing over 20,000 sales a year, $5B in sales, and operates in over 20 states. The brokerage firm is ranked as one of the top real estate brokerages in the US and the fastest growing 100% real estate company by REAL Trends. JPAR Brokerage is also the #1 Independently owned brokerage in Texas, and a 4 time Inc. 5000 nominee.
Mr. Piccinini was voted the best CEO in DFW by Dallas Morning News, is also the recipient of several entrepreneurship and industry awards like the Swanepoel Top 100 most influential people in real estate, RIS Media Trendsetter award, and the Immigrant Entrepreneur award. He is a frequent contributor to Forbes, as well as a speaker at several national real estate conferences and panels.
His favorite quote: "I wasn't born here, but got here as fast I could."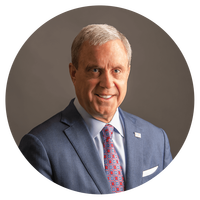 GEOFF LEWIS
President and CEO of JPAR Franchising
Geoff Lewis is the President of Vesuvius Holdings, LLC. Lewis, a widely known, highly-respected industry veteran oversees strategic growth and management. With his direction and guidance, JPAR's franchise division consistently accelerates its phenomenal expansion.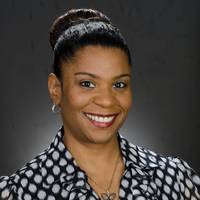 LATASCHA DURDEN
Chief of Staff
LaTascha Durden is the Human Resource Manager of Vesuvius Holdings, LLC, with over twenty years of HR experience. LaTascha has worked in both the public and private sectors and has a wealth of experience in establishing and developing human resource infrastructure and teams. In this role, she oversees all aspects of human resources management.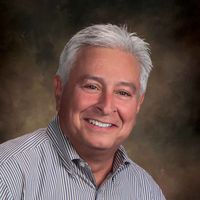 JERRY MARTINEZ
VP of Accounting/Controller
Jerry Martinez is the Vice President of Accounting for Vesuvius Holdings, LLC. A Certified Public Accountant, Jerry's primary responsibilities include ensuring the company's accounting transactions are accurately recorded, and, that the financial records reflect the current condition of the company. Jerry also manages adequate internal controls that are in place to safeguard the company's assets.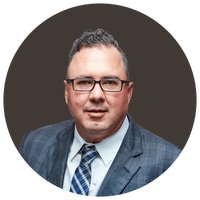 DEREK TAYLOR
VP of Technology
Derek Taylor serves as Director of Technology. Derek is astute at making certain our technological resources perform to our company's high standards. Both agents and staff greatly benefit from his knowledge and skillset, having brought some of the most innovative and effective tools to the forefront of our brokerage.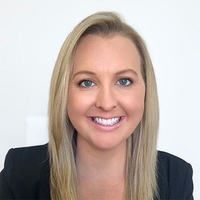 KRISTEN BRUMBAUGH
Social Media and Communications Officer
Kristen is our Social Media and Communications Officer. Having many years of experience managing accounts for real estate professionals and various companies, her expertise in marketing and communications is highly valued by our company. Kristen plays an essential role in the advancement of the JPAR brand across the US. Internally, she is responsible for clear and effective communications to our agents and staff.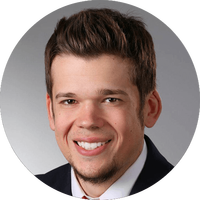 CORIN CLEMENT
Digital Marketing Officer
Corin Clement is our Digital Marketing Officer. He is responsible for the marketing, communication, and branding efforts of our brokerage. In addition to direct response marketing oversight, he leads agent and consumer reputation management, while also managing our Agent Design Services department.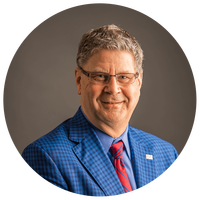 MARK JOHNSON
CEO of JPAR Brokerage
Mark Johnson is the brokerage's Chief Executive Officer. He is focused primarily on expansion and productivity. He has invested nearly 20 years in understanding the inner workings of high performing real estate agents, teams, managers, and leaders in major markets across the world.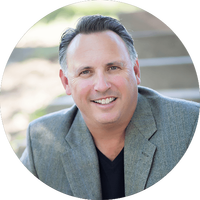 HOWARD ASHKINOS
VP of Career Management
Howard is the Vice President of Career Management. His primary responsibilities include overseeing JPAR's Recruiting Department and assisting agents with their transition to our brokerage. Howard is pivotal to our vision and growth, diligently opening new doors for agents.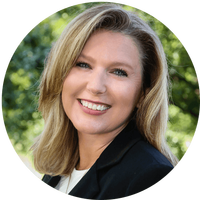 SHANNON ASHKINOS
VP of Career Development
Shannon Ashkinos leads Career Development. Responsible for managing over 100 trainings per month, Shannon is relentless at ensuring our agents are educated and informed. She frequently works with mentors, coaches, agents, and business partners to ensure our licensed professionals leverage our tools & resources.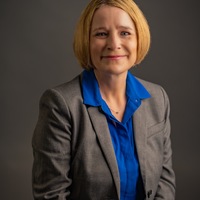 DEBBIE VIVERITO
Director of Recruiting
Debbie Viverito is our Director of Recruiting. Debbie leads the charge in welcoming new agents to JPAR Real Estate across the US. Through her expertise and determination, she has opened the doors for thousands of agents to our brand.
JANET CALLTHARP
Director of Operations
Janet Calltharp is our Director of Operations. Whenever we open a new office or host an event, Janet leads the charge in making sure all projects are completed in an expedient fashion. Janet has over 20 years in Risk and Operations Management and Construction Management, with projects across the US. She also has a Bachelor's in Interior Design from The Art Institute of Dallas and is also a licensed REALTOR®.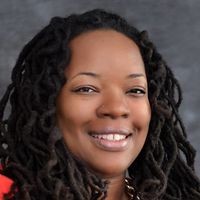 ERICA MIEREZ
Director of Administrative Services
Erica Mierez is the Director of Administrative Services for JPAR. Erica joined as JPAR's first employee in July 2013. Erica brings over 20 years of customer service experience and a passion for helping people. She oversees on-boarding, leads and support and works behind the scenes to help enhance the agent experience.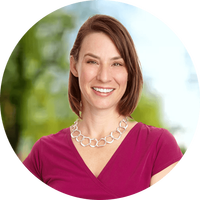 ANNE BENTLEY
Lead Compliance Specialist
Anne has been in real estate for over 20 years and jumped at the chance to join JPAR at the corporate level. She and her team make sure all transactions are properly documented in accordance with JPAR and TREC rules and regulations. The team also processes CDAs and invoices and works with agents to ensure their transaction-related questions are resolved promptly.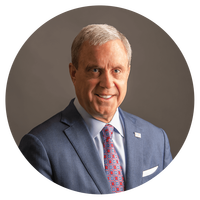 GEOFF LEWIS
CEO of JPAR Franchising
Geoff Lewis is the President of Vesuvius Holdings, LLC and CEO of JPAR Franchising. Lewis, a widely known, highly-respected industry veteran oversees strategic growth and management. With his direction and guidance, JPAR's franchise division consistently accelerates its phenomenal expansion.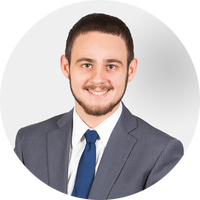 DANIEL BUTBUL
VP of Operations
Daniel Butbul is responsible for overseeing the long-term strategy and day-to-day operations of our Franchise division. With years of experience owning a large real estate brokerage and managing its complex IT and marketing systems, he possesses a vast array of skills having to do with real estate and technology. Daniel is dedicated to the success of each franchise office within our organization.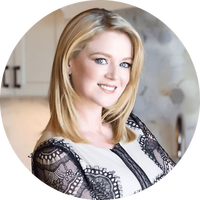 CHASTITY DAVENPORT
VP of Expansion
Chastity Davenport is a Vice President of Expansion of our Franchise Division. She has a diverse background which includes founding startups, growing businesses, and providing consulting within the real estate and technology spaces. Her passion for industry-disrupting technologies and challenging the status quo can be seen in everything she does. She lives for innovation and implements new ideas to fine-tune all aspects of an organization.
DUSTIN HELMS
VP of Expansion
As Vice President of Expansion, Dustin's goal is to introduce JPAR to new markets and highlight the opportunities our company offers as we continue to be one of the fastest-growing brokerages in the country. With over 8 years of being a business owner/entrepreneur and with over 15 years of sales experience, Dustin has learned the value of making clients his top priority.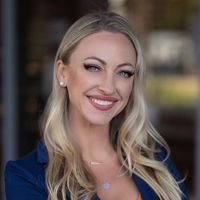 TIFFANI MARROQUIN
Franchise Operations Manager
Tiffani Marroquin is our Franchise Operations Manager. She is responsible for ensuring that the daily operations of our franchise division are properly managed and executed. Tiffani is also responsible for maintaining healthy relationships with our franchisees and their agents to ensure they maintain a healthy and successful business through the JPAR Real Estate brand.