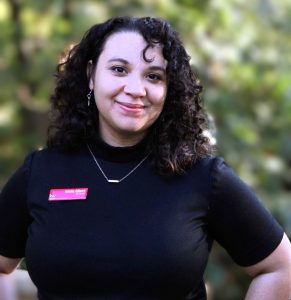 At JPAR®, we are all about spotlighting those within the real estate industry who are influencing others to be great, make a difference in their communities, and increase professionalism across the nation. This month we are pleased to feature Idalis Gilbert with Keller Williams in Little Rock, AK.
Q: How long have you been in real estate and what attracted you to the business?
A: I have been in Real Estate since July '22. The reason I became an agent was to be my own boss, Have a life worth living, a legacy worth building, and provide for my family. Back in 2020, when I bought my first home, I realized the wealth-generating potential of what real estate can offer; From being an agent to investing in real estate to giving back to your communities. It allows for a higher purpose for me, as an individual.
Q: Tell me about your local real estate market and what makes your city special?
A: My local Real Estate Market is only down by 7%. Inventory is still high, and new jobs are what's pushing the socio-economic factors into helping our Little Rock area and surrounding markets. Which in hindsight, is a favorable amount compared to other markets in different states with a decrease of the market in the double digits.
Q: Why is being an influential industry leader important to you and how do you embody this within your local community?
A: Being an Influential Real Estate Agent is important to me because I want to educate my community and those around me. I want there to be hope in younger generations. I want them to know that there are ways around paying a 20% downpayment, especially if they are first-time homebuyers. There are so many myths going around within Real Estate and I'd like to shed light on ways to get around those said myths. The way I embody this within my community is by being active on social media by giving tips and educating. I constantly go to networking events as well as meet with fellow Leaders/Individuals in their respective communities/fields.
Q: Outside of real estate, what are your interests, hobbies, or philanthropic efforts?
A: I love spending time with my family and dogs, reading, hiking, meditating, eating new foods, and traveling! I also love learning about Real Estate, Science, languages, and various topics that interest me.
Would you like to be featured in our blog? Fill out this form.