Plano, TX – July 18, 2022 — It was a beautiful week in Scottsdale, Arizona. A few of JPAR®'s women leaders attended the "Awesome Females in Real Estate" conference. There was a common theme from the influential industry leaders within that room…we all love what we do, we all work super hard, and we all love to have fun!
President and COO of JPAR® Franchising, Laura O'Connor, and, Senior Vice President of JPAR® Franchising, Chastity Davenport,  spoke on a panel titled, "Are we having fun yet?" The two chatted with the other women about how to build a culture of fun. "This topic is more important than ever," said Davenport, "It's come to our attention that most people are facing some kind of trauma in our post-pandemic world. More often people are feeling lonely, detaching from the company's mission, and finding it difficult to connect with their co-workers (especially those working virtually)."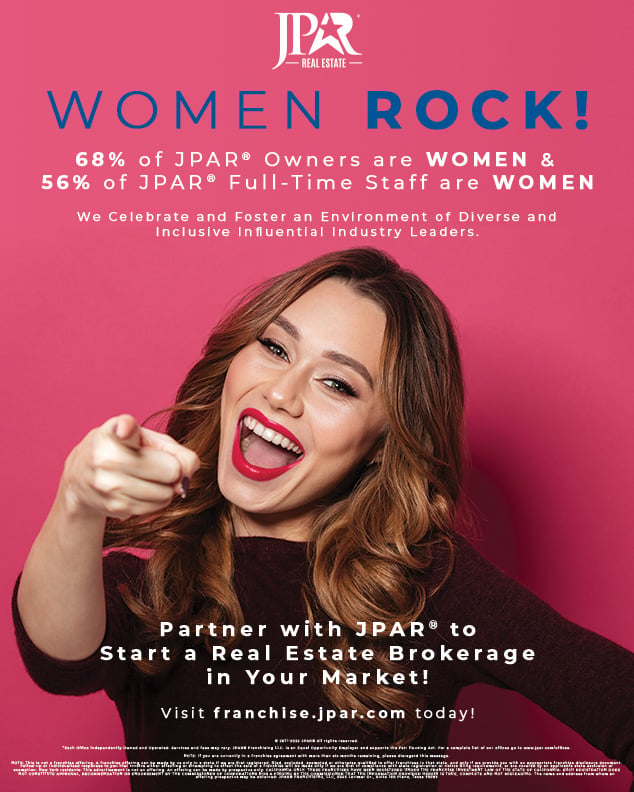 Laura described how JPAR® uses the "Strength Finder" quiz to identify what will bring each of their employees the most satisfaction in their work and how ensuring that each employee is utilizing their key strengths will ultimately create a more enjoyable work environment. Laura and Chastity also talked about giving people room to have fun, insert humor, and be themselves. "As a leader, if you don't intentionally set that tone, you can unintentionally create an environment of stress that results in high turnover and a less productive team," said O'Connor. "Happy people that have a passion for the mission at hand will work harder with better results."
The two women both agree that it's important to lead by listening. Laura and Chastity both lead with a key principle in mind, "We rise by lifting others." This allows JPAR®'s leadership to come to work each day with a mission to lift up our employees, lift up our broker/owners, lift up our agents, and watch the entire company rise together.
About JPAR® – Real Estate: JPAR® – Real Estate and JPAR® Franchising is a full-service real estate brokerage and franchise platform offering a highly competitive transaction fee-based model and agent-centric culture. The JPAR® platform provides agents 7-day-per-week broker support, physical office locations, a comprehensive tech stack and open architecture, physical office locations, marketing, lead generation, training, coaching, mentoring and agent health care. The company boasts more than 4,000 agents operating in 65 offices across 26 states and closes more than $8B annually in sales volume.
For more information about franchise opportunities, visit franchise.jpar.com.